Retail crime in the U.S. is on the rise. A U.S. Chamber of Commerce report published this September says 56% of small retailers have experienced theft in the last year. The report further asserts that the issue has gotten worse during this period. While it is law enforcement's duty to protect the citizens against such crimes, as a retail store owner, you must also take adequate precautions to keep your property safe. 
Let's look at why security cameras in retail stores are important and how to place them.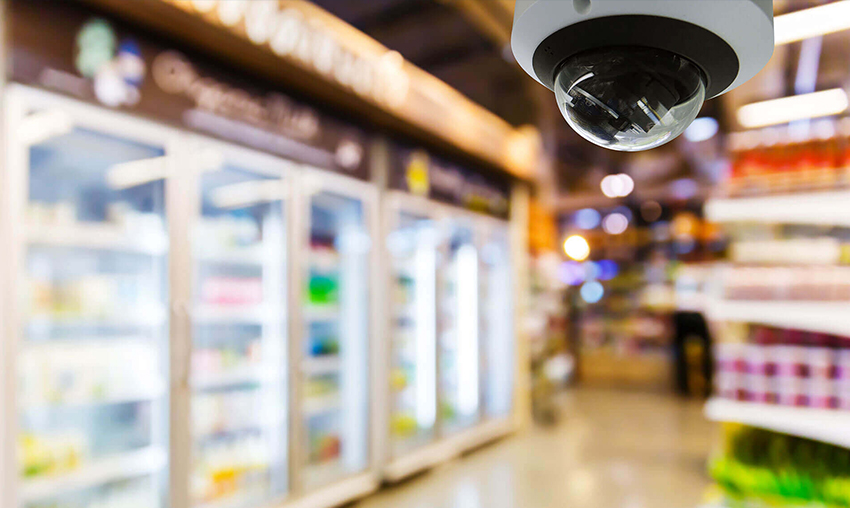 All modern retail stores must have a proper security system in place to prevent theft, burglary, and other petty crimes, and security cameras play a pivotal role in it. Many types of security cameras are available in the market with the latest technology and affordable prices. How many cameras you need to make bullet-proof security depends primarily on the architectural design of your property. You may also need an upgradation for better surveillance.
Here we talk about a few prime locations in your retail store that must be under CCTV surveillance.
Sales Floor and Warehouse
The sales floor is the main location where the business happens. Place cameras in strategic locations so that the entire floor is covered. Pay special attention to narrow aisles and dimly lit areas, as shoplifters often target these areas. Also, it is recommended to put up a CCTV sign so people know they are under surveillance. It will deter them from committing the crime.
The warehouse is the second most critical area that must be under surveillance. All your inventories are there. Security cameras in retail stores will ensure your employees will not try any tricks while handling the inventory. It will also help you catch the criminal if a break-in happens.
Entry and Exit
All entry and exit points must be covered under a security camera. You may need multiple cameras to secure all the locations where people come in and go out of the store. Make sure no one can enter the store without getting caught under the camera.
Consider installing night-vision-enabled high-resolution cameras in these places for better protection.
Cash Register
Install security cameras at the cash register so that all the transactions can be recorded. It will not only protect you from theft but also help in dispute resolution.
Parking Lot
Parking lots are hotspots for crime, not only in crime thrillers but also in reality. Security cameras in the parking lot will also offer a sense of security to your customers and employees. Maximize the surveillance area by positioning the cameras for the best viewing angle. Get a security camera that you can zoom in to read the number plates.
Employee's Lounge
This is a tricky place. As an employee, you may want to keep an eye on your workers while they are in the lounge. However, installing a security camera in the employee's lounge may not be legal or ethical. The time your employees spend at the lounge, technically, they are off duty, and you cannot monitor their activities.
So, if you plan to install a security camera in the employee's lounge, check out the local laws and whether it is allowed. Also, discuss with the employees' union about the placement of the cameras.
Praetector offers quality security cameras for your home and business at an affordable cost. Get your security camera today and protect your business.