The holiday season is here, which means more packages are delivered to our doorsteps, and more package theft is happening. Law enforcement departments do not release data on stolen packages. Thus, it is difficult to say how frequently packages get stolen from our front porch or apartment lobby. However, a recent survey by Safewise suggests around 260 million packages have been stolen from doorsteps across America over the last 12 months. The number is alarming.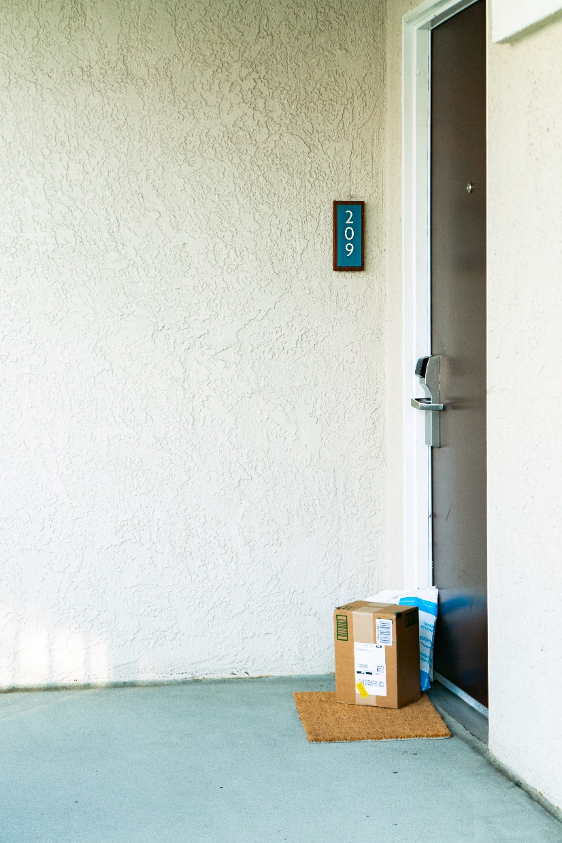 When we purchase something online, we not only invest money in it, but we also invest our time and energy to find the right product. It is really disappointing to find it disappeared from our porch minutes after it was delivered. The good news is you can prevent porch pirates from stealing your packages by taking a few simple precautions. Here are 5 practical tips that will help you stop package theft.
Require Signature
Firstly, you may have the option to require a signature upon delivery. Select the option while checking to ensure that the package will only be delivered when you are home. The delivery person will not leave the package on your porch. However, this method may not work for many. If you are someone who spends long hours at work, this method will cause inconvenience for you. 
Use Parcel Locker Service
Another thing to consider, is that one of the cheapest and most convenient ways to receive your online orders securely is to get them delivered to a parcel locker. You can rent a P.O. box United States Postal Service (USPS) or a UPS store for a small fee and get your packages delivered there. However, all packages cannot be delivered to a P.O. box, and you may have to pick up the package during open hours. Alternatively, you may consider Amazon Locker. Get your Amazon packages delivered to Amazon Locker and pick them up at your convenience.    
Install a Security Camera
Porch pirates are petty thieves. They will never take the risk of getting caught under a camera. Various types of security cameras are available in the market at affordable prices. They are almost always effective in preventing petty crimes.
Position your home security camera strategically; so, it is clearly visible. Also, make sure that there is no way a person can approach your front door without showing their face on the camera. You may also consider putting up a warning sign that the place is under surveillance camera.
Use Amazon Key
Amazon has introduced the Amazon Key service to prevent package theft. Of course, it only works for Amazon packages, but that solves the problem for most of us. Currently, this service is available to Amazon Prime members.
You need to have a smart lock system to enable this service. Link your garage door to Amazon Key to give the delivery driver temporary access to your garage. The driver scans the package to open your garage door without any code and leaves the item inside.
Get a Package Drop Box Installed
If you receive parcels frequently delivered by various courier services, it can be the most effective option for you. The package drop boxes are designed to provide a secure and streamlined delivery system.
These lock boxes allow different mail carriers to deliver your packages securely in a locked box. They open the box with their code, place the parcel inside, and lock it. You can then open the box using an app or a code. These containers usually have enough space to hold most packages.
In conclusion, Praetector offers cloud-enabled home security cameras at an affordable price. Visit Pratector to learn more about home security systems.