Let's start with an interesting question. Do you wonder what your pets do at home while you're away? Or how the flower vase you had on top of your shelf got knocked down and turned into a million pieces? Do you wish to have a pet camera and see your pets anytime you like so that you figure out what they are trying to bite? Well, I might have an answer for you!
We agree, that leaving your pet home alone might be a bit stressful, no matter how long the duration is. You never know what your pets are up to and what they choose to destroy next. Pet cameras might be the thing you are looking for! It might sound a little fancy and new, but we'll break it down and leave it up to you to choose whether or not it is fit for your furry baby.
After all, we all want our pets to be safe and happy, and pet cameras can help you with that!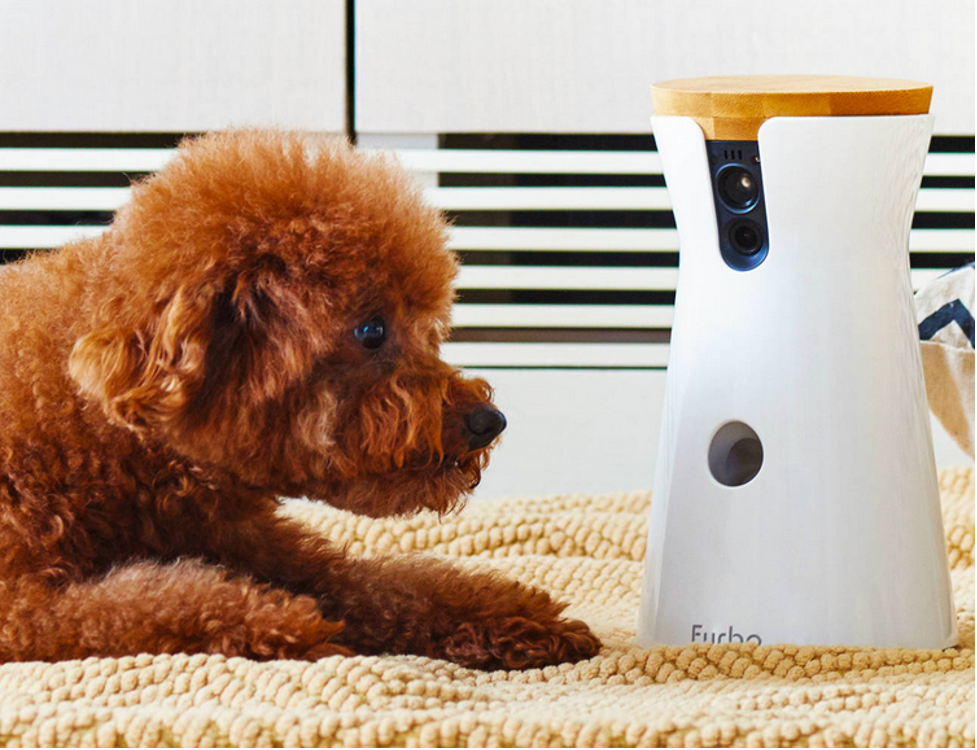 There are many different features a pet camera offers, from 24/7 HD footage of your pet to scheduled and on command treat dispensers.
So, do you need a pet camera? Let's look at the benefits it provides. If you are:
1- Worried about your pet.
Pets are like babies and part of our family, so it is important to keep an eye on them. You never know when and what your pet hurts themselves, need help or eat something they are not supposed to eat. Of course, you can always pet proof your house but just thinking about removing every single object that can hurt your pet already sounds exhausting.
These cameras are also beneficial for pets that have health problems.
2- Dealing with an untrained puppy
There's no denying it, puppies are adorably cute, however, they can be hard to deal with. From constant crying and barking to going head first into the trash, puppies are for sure a lot of work. However, for a busy parent running from work to errands, it can be hard to be stay alongside your dogs. One way to decrease the training duration is by rewarding them with treats every time they behave, however, how will you do that when you are not next to them? Easy, pet cameras!
Some pet cameras have features that let you give them a treat!
3- Having sleepless nights
When you are away, your dog is in constant stress and alone, which also means they are in constant search for you. It is no surprise that they will immediately run by your side and stay there the moment you walk in. There's no denying it; this might look super cute at first. However, they might also cry just when you are trying to rest and sleep after a long day because they miss you and want to spend some time with you.
I mean, if you think about it, they're doing it out of love. Afterall, their entire world revolves around you.
Believe it or not, cameras dedicated for your pets is a competitive market and includes many options. Choosing the right one for you and your pet might be a bit confusing, however, it all comes down to your preferences, and Praetector can help you with that. Think about what you want to be able to do when you're away and when you're done.