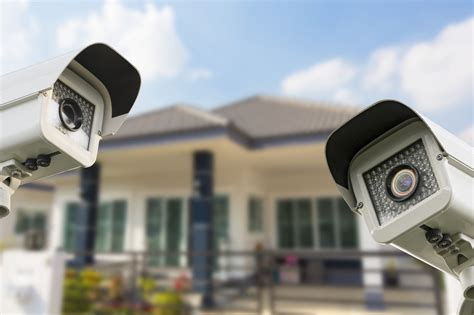 We are living in a world where security is of utmost importance. That's why you need doorbell cameras, the most affordable and effective tool to protect your home from intruders.
What Does a Doorbell Camera Do?
A doorbell camera allows you to monitor your front entrance 24/7. It alerts your smartphone when anyone rings the bell, so you can see who's at the door whether it's family, friends or unwanted visitors. You can also speak with people through two-way audio communication using your phone – just say hello!
The Benefits of Having a Doorbell Camera
Not only does a doorbell camera provide a sense of security, but it also offers numerous other benefits. Here are just a few:
– Increased Visibility
You can have a clear view of your front door from anywhere in the world with the help of a doorbell camera. This means you don't have to rely on anyone else to keep an eye on your home when you're away.
– Affordable Protection
Doorbell cameras are much more affordable than traditional security systems without compromising on quality or effectiveness. With motion sensors and live streaming available, they provide excellent protection for those who want to stay safe without breaking the bank.
– Immediate Response
If there is a suspicious person at your door, you can be notified instantly. This helps to ensure that you can take quick action as soon as possible.
– Added Convenience
Doorbell cameras also offer added convenience by allowing you to answer the door without having to get up and open it. You can see who's at your door, even when you're busy in another room or away from home.
Say Hello to Security with a Doorbell Camera
There's no better way to protect your home than with a doorbell camera. With its affordable price tag and multiple features, this device is the perfect solution for those looking for an easy-to-use security system. So don't wait any longer; say hello to security with a doorbell camera today!
Conclusion
A doorbell camera is the perfect way to protect your home and stay safe. With its affordable price tag, motion sensors, two-way audio communication and other features, it provides excellent protection without breaking the bank. So don't wait any longer – say hello to security with a doorbell camera today!
Praetector offers home security cameras with all the latest features. They are budget friendly and come with cloud storage for life. Get everything you need to secure your home by visiting Praetector or buy it on Amazon.com today!